EXETER LANDSCAPES ⋅ GARDEN DESIGN ⋅ LANDSCAPING



Whether your garden is large or small.  Exeter landscapes are here to help.  Unlike many other Garden Designers.  All our Garden Design and Landscaping is carried out in-house.  Ensuring your project is carried out smoothly.  To a high standard.  And within budget.   .
GARDEN DESIGN ⋅ LANDSCAPING SERVICES 
Setts ⋅ recessed  LED lighting ⋅ sandstone

⋅

drainage ⋅ exeter landscapes
PAVING ⋅ PATIO ⋅ PATHS ⋅ SETTS
Materials ⋅ sandstone natural stone paving, granite paving, and slate paving.
Setts can be used to add detail to a garden design.  And are great for edging lawns and beds. For a contemporary feel, add silver granite setts.   For a more traditional garden design. opt for sandstone or slate setts.
DECKING ⋅ DECKS AND PATHWAYS  

Hardwood Decking

⋅ hardwood slatted fence ⋅ garden design exeter
Options include hardwood & softwood decking.  Decking is great for a tropical garden design.  Extend the partying into the night.  Add recessed LED lighting.  Create a tropical paradise by adding a tropical planting scheme.   Combine tree ferns with palms and phormiums.
GARDEN DESIGN AND PLANTING SCHEMES
Planting schemes include traditional & contemporary garden design.  Tropical, prairie, and zen planting schemes.
SLEEPERS ⋅ RAISED BEDS & PLANTERS ⋅ RENDERED WALLS

Rendered wall ⋅ slatted fence ⋅ landscapes exeter
Sleeper options include softwood or new oak sleepers. For a traditional garden design.  Add a traditional planting scheme.  Box hedging & hebes for shape and structure.  Add verbena and alliums for colour.
CONTEMPORARY SLATTED FENCING  
Looks great in any type of garden design.  Add a hardwood slatted fence for a luxurious feel.  Or planed softwood.
All slatted fences are bespoke.  And can be designed to fit any size garden. Slatted fences look great with decking and paving.  Or as a backdrop to a tropical planting scheme.  Add agapanthus and crocosmia for colour.  Add phormiums and grasses for structure.
TURFING & ARTIFICIAL GRASS ⋅ UPDATE YOUR GARDEN

Garden design

⋅ artificial grass

⋅ exeter landscapes
Re-turfing your lawn will smarten up any garden.  Tire of mowing the lawn.  Why not add an artificial lawn.  Artificial lawns look great all year round.  Avoid that winter mud.  Add a free-draining artificial lawn.  Great for children and pets.
LAWN EDGING
Edging setts ⋅ exeter landscapes
Add definition to your lawn and beds.   By adding natural stone edging.  Options include sandstone setts or planks. Or silver granite setts.   Go contemporary and add metal Ever edge edging.
Add straight lines for a traditional formal garden design.  Or add organic curves for a contemporary garden feel.
TESTOMONIALS ⋅ CUSTOMERS
Over the years.  At Exeter Landscapes, we have created many gardens over the years.  Including contemporary, traditional, and tropical garden designs.  Why not read what our customers say…


Traditional Garden design ⋅ Exeter landscapes
The quality of the workmanship and the finish of every detail was first class. They were always polite, courteous and a pleasure to deal with. We can't recommend them highly enough.  I am always amazed by the dramatic difference Mark & Chris achieve in our garden.  Within a very compact amount of time.  They are truly hard-working, efficient and effective."
MARION COOKE ⋅ TRADITIONAL ⋅ GARDEN DESIGN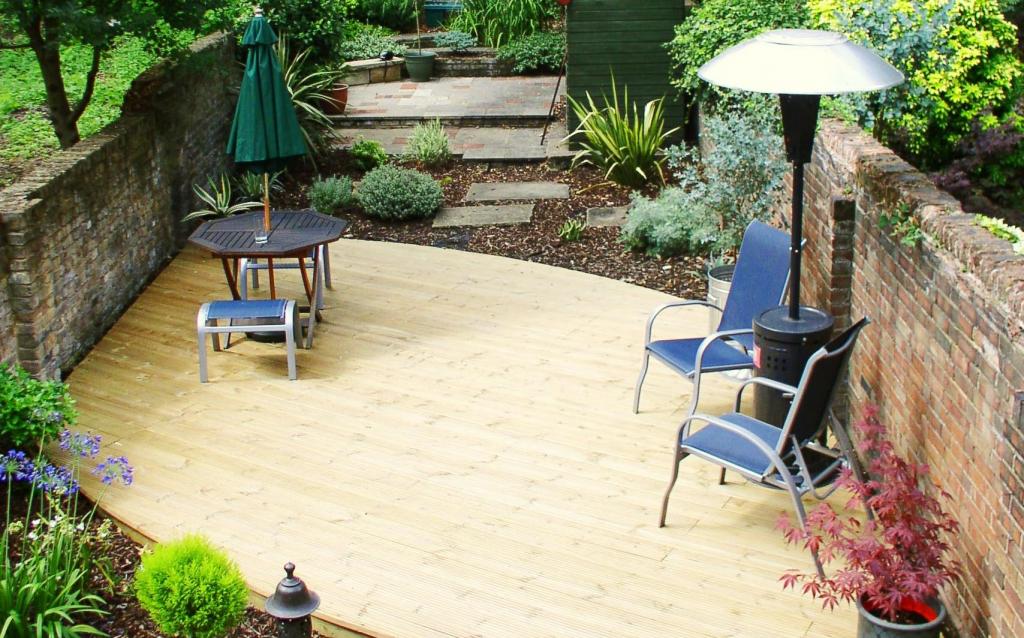 Softwood Decking

⋅

Garden design ⋅ Exeter landscapes

I would recommend these guys very highly indeed.  Friendly, reliable, and good value for the full service of design and construction.  They have some creative and interesting ideas which I have seen work in large gardens.  They made the very most of our own smaller space.

 MARK WALKER ⋅ TRADITIONAL ⋅ GARDEN DESIGN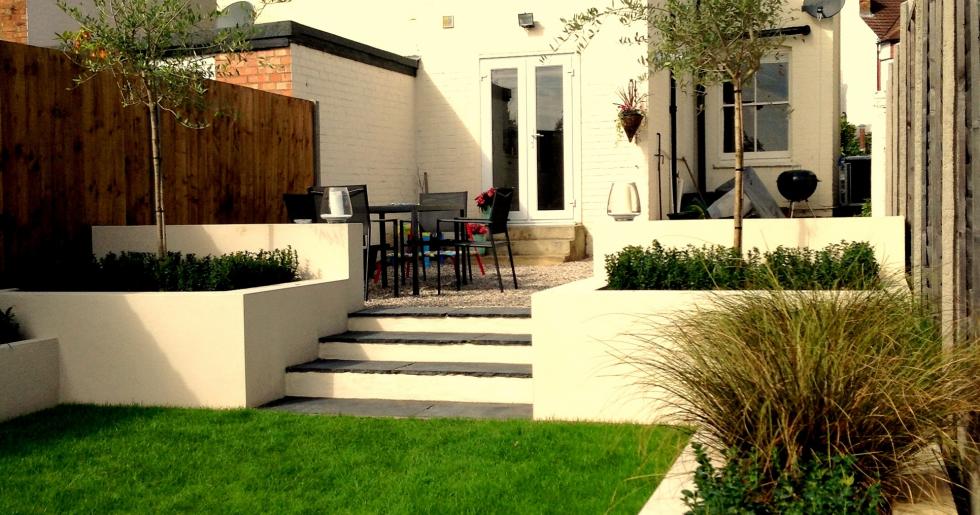 Softwood Decking

⋅

Garden design ⋅ Exeter landscapes

We are incredibly pleased with our landscaping.  Mark understood our requirements from the start and their enthusiasm and attention to detail were reflected in the result.

HANNAH MERCER ⋅ CONTEMPORARY ⋅ GARDEN DESIGN

Rendered wall ⋅ Box hedging & Alliums ⋅ Garden design ⋅ Exeter landscapes
The team transformed our overgrown bramble patch.  Into a contemporary designed, low maintenance, family garden.  They battled the elements during the summer.  Which went from a hosepipe ban to torrential rain in a matter of weeks.   Our garden was still completed early.   A week before our son's 1st birthday party was to be held in it.  As we hoped.  We are incredibly happy with all the work.  They have created a space which we enjoy entertaining and relaxing in. 
JULIE MCCONNELL ⋅ TRADITIONAL ⋅ GARDEN DESIGN
IDEAS ⋅ INSPIRATION 
Here some the best of ideas for landscape & garden design ⋅ Exeter Landscapes
Garden Design Ideas ⋅ Plants ⋅ Garden Accessories 
Garden  Clearance ⋅ Sheds ⋅ Storage ⋅  Garden Offices